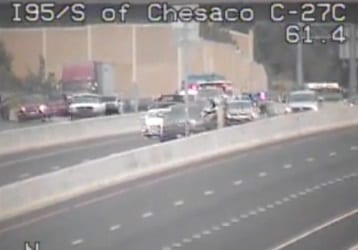 The second crash of the day has crews busy along Interstate 95 on this Friday afternoon.
At about 12:30 p.m., a tractor trailer collided with a van along southbound I-95 in Rosedale.
Lanes are blocked and traffic is being held prior to the I-95/I-895 split.
A rescue effort is underway as one driver is trapped inside their vehicle.
Motorists should expect delays and use caution in the area.