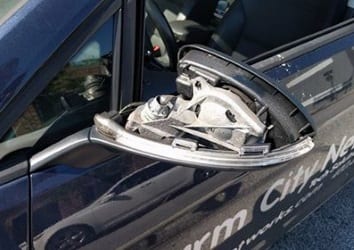 Residents of the Seven Courts community in Carney/Perry Hall may want to keep an eye on their vehicles.
Readers tell NottinghamMD.com that side-view mirrors are being stolen from parked cars.
In the majority of cases, the thefts are occurring along Seven Courts Drive itself.
The photos shown here were taken by a reader over the Labor Day weekend.
If your vehicle is vandalized, please contact police immediately.