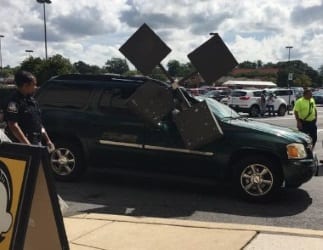 It was a frightening Saturday afternoon for one family after a light pole toppled onto their car at a local Parkville shopping center.
As they were driving their GMC SUV in the North Plaza Mall parking lot on Saturday, a light pole came tumbling down and smashed into their vehicle.
Witnesses at the scene said that the family was shaken up, but fortunately no one was injured in the incident.
It is not clear what caused the light pole to fall down.
An investigation is now under way.
The photos below are courtesy of a popular Parkville Facebook group.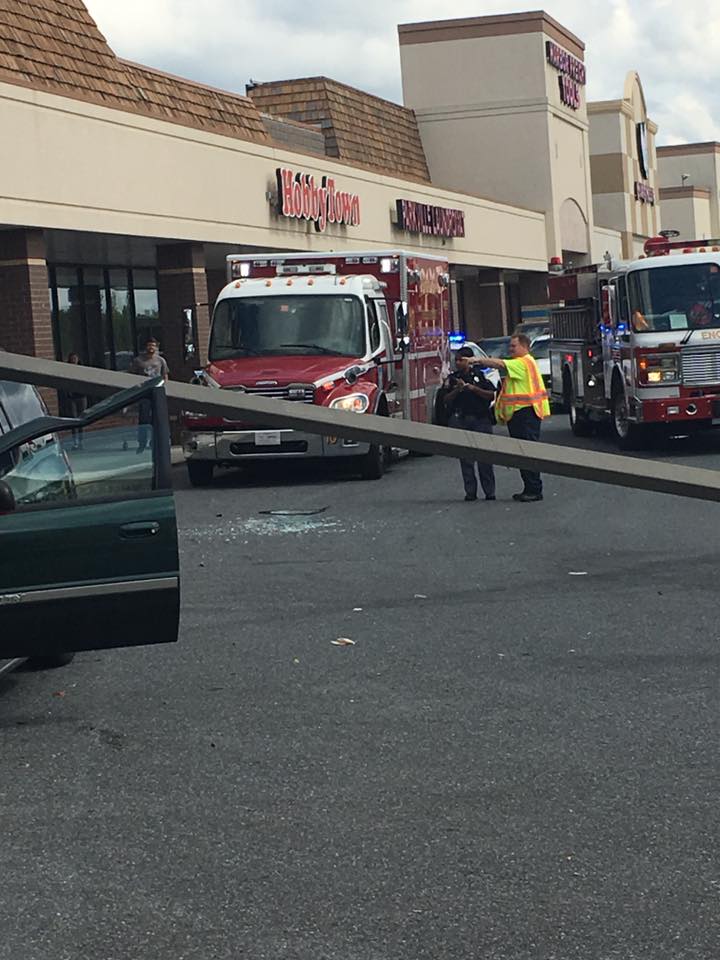 Facebook Comments