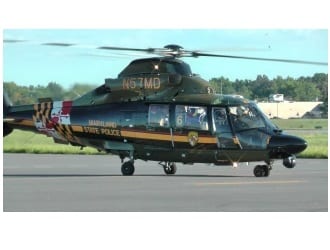 A Maryland State Police Medevac chopper is headed to the scene of a major accident along northbound Interstate 95.
The crash took place at around 9:30 a.m. on Wednesday morning just below the Baltimore/Harford County line just prior to the Mountain Road exit, according to the Joppa-Magnolia Volunteer Fire Company.
One vehicle overturned in the crash and at least one person was critically injured.
All northbound lanes of I-95 are now shut down.
Motorists should expect heavy delays in the area.