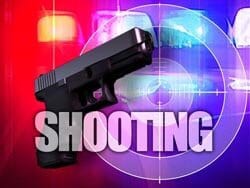 Police are on the scene of a shooting that took place Tuesday night in Parkville.
At just before 9 p.m., authorities responded to the 7300 block of McClean Boulevard, 21234.
At the scene paramedics found that one adult male had been shot.
City and county police are currently at the scene. The suspect reportedly fled into the city. A police helicopter is currently aiding in the search.
The extent of the victim's injuries is unknown at this time.