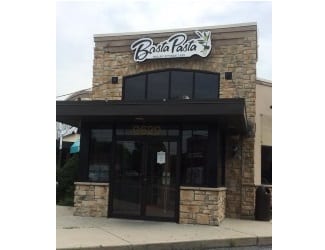 A new restaurant will be opening in Perry Hall later this month.
Basta Pasta will open the doors to its new location at 9629 Belair Road in about a week or two.
The casual Italian eatery already has two Maryland locations – one in Timonium and one in Fallston.
Basta Pasta first opened in 2004 with the philosophy of "becoming the ultimate expression of what an Italian casual dining experience should be," according to its website. The chain features a blend of Italian food and seafood "in casual elegance with expert, attentive, and cordial service."
Over the past several years, the Belair Road location has been a Damon's, a Bill Bateman's Bistro and, most recently, a Cocina Diablos, which closed its doors a few months ago.
There is no set date for the Basta Pasta grand opening, but an employee told NottinghamMD.com on Monday that the location would likely open "by mid-August, hopefully."