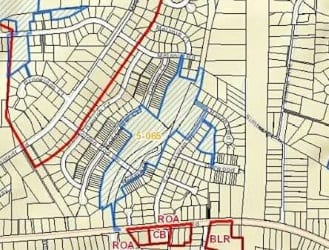 Baltimore County Councilman David Marks has announced that he will endorse open space zoning for 12 acres of land originally purchased by Baltimore County for the extension of Walther Boulevard.
The land is currently undeveloped, but still carries a development potential that would allow for single-family homes or townhomes. It is north of Joppa Road between Scotts Haven Drive and Golden Road Lane.
"Baltimore County has never extended Walther Boulevard north of Joppa Road, and I don't support it ever being constructed," Councilman Marks commented. "That land should remain as open space and not be sold off for development."
Councilman Marks is proposing that the 12 acres be zoned for Neighborhood Commons.
Councilman Marks is reviewing the development potential of thousands of acres in the Fifth District in an effort to preserve green space and reduce school overcrowding.
The zoning maps will be adopted by the Baltimore County Council on August 30th.