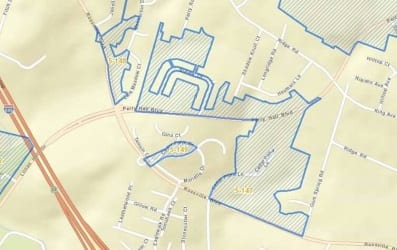 Baltimore County Councilman David Marks announced on Wednesday afternoon that he would support downzoning 61 acres of land near Perry Hall and Rossville Boulevards in the White Marsh area.
The three zoning issues – 5-147, 5-148, and 5-149 – currently include a blend of residential and commercial zoning. Councilman Marks will recommend that 53 acres be designated as Neighborhood Commons, or open space. The remaining acreage would be downzoned to one house per acre.
"With the adoption of the 2016 zoning maps, we are taking steps to protect green space in areas like White Marsh," Councilman Marks commented. "Last night, the Baltimore County Council passed a resolution that reduces the allowable building density west of White Marsh Mall by 40 percent. I would like to thank the South Perry Hall Boulevard Improvement Association for its help with these issues."
The Baltimore County Council will vote on the zoning maps on August 30th.