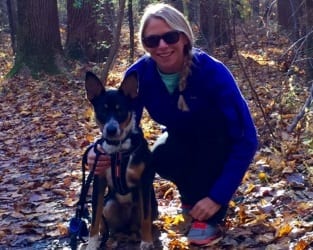 UPDATE, 9/15/2015, 2 p.m.- A suspect has been arrested and charged. Details here.
UPDATE, 8/3/2016, 3:55 p.m. – The victim has been released from the hospital.
UPDATE, 8/3/2016, 12:33 p.m. – This story has been updated with information from the official police report from the Baltimore County Police Department.
———
Police in Baltimore County are investigating after a woman was attacked and robbed behind Double Rock Park on Monday evening.
At about 7:30 p.m., while walking her dog near the intersection of Hiss and Fowler Avenues, the female victim was approached by a suspect.
The suspect began petting the woman's dog, then grabbed the dog and asked her for money. The woman stated that she didn't have any money but offered the man her cell phone in exchange for the dog. The suspect said he wanted money and struck the victim on top of her head with an unknown object.
The 26-year-old female victim was found lying in the grass at Parkville Community Gardens near Double Rock Park suffering from a head wound. She was transported to Shock Trauma for treatment of her injuries.  A GoFundMe account has been established to help pay for her medical expenses.
A description of the suspect has not been provided due to an ongoing investigation.
Anyone with information on this incident is asked to call the Parkville Precinct at 410-887-5310.