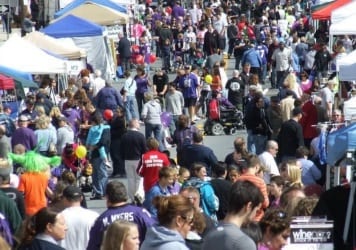 An annual tradition returns to Parkville this September.
The 32nd annual Parkville Towne Center Fair is proudly presented by the Parkville Carney Business Association – a non-profit, non-political organization comprised of local business professionals and volunteers.
The Parkville Towne Center Fair offers a fun day of music, family-friendly activities, entertainment, food and shopping. There will be local businesses, crafters, retailers, service providers and food vendors.
The fair will be held on Saturday, September 10, 2016 from 10 a.m. to 4 p.m. on Harford Road (between Dubois & Taylor Avenue) in heart of Parkville.
For more information, visit the fair's website here.