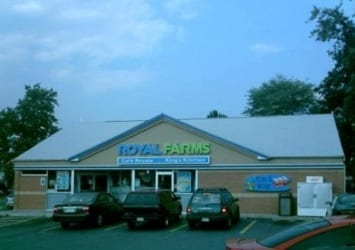 Police in Baltimore County are investigating after a Parkville convenience store was robbed at gunpoint.
At about 8 p.m. on Saturday, two suspects entered the Royal Farms store located in the 2700 block of Taylor Avenue.
One of the suspects displayed a handgun and stole cash and cigarettes from the store.
Both suspects then fled the scene.
Police have not provided a description of the suspects.
Anyone with information on this incident is asked to call police immediately.