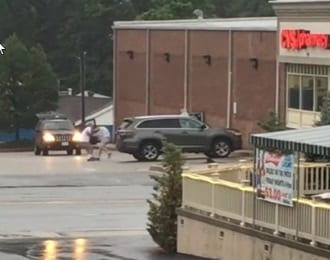 Video has emerged of the brawl that took place in a parking lot along Harford Road in Carney on Independence Day.
As we reported earlier, at just after 7 p.m. on July 4th, while two men were in the parking lot of the CVS in the 9300 block of Harford Road, three suspects arrived and began to fight with the victims.
One of the suspects used a tire iron to assault both victims and to smash their vehicle's rear window.
The suspects then fled the scene.
Video of the incident has been posted to YouTube by user Will Rode, and can be viewed below.