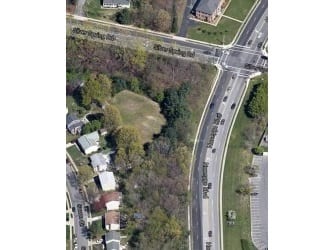 Councilman David Marks announced on Wednesday that he would recommend restricting development at the southwestern corner of Honeygo Boulevard and Silver Spring Road. This piece of property backs up to Saxon Circle.
As it stand now, the six-acre wooded parcel has zoning that allows for single-family homes or townhouses. Councilman Marks will recommend Neighborhood Commons, or open space zoning, at this publicly-owned property.
"I am doing my best to keep the Honeygo Boulevard corridor as green as possible in this part of Perry Hall," Councilman Marks commented. Earlier, the Councilman announced an agreement to restrict development north of Joppa View Elementary School.
The zoning maps will be considered by the County Council on August 30th.