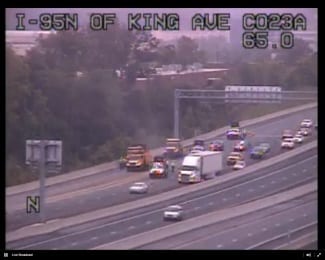 Several lanes of a local highway were closed on Wednesday morning due to debris.
At about 10:30 a.m., the three right lanes of southbound I-95 were closed prior to exit 64 (Baltimore Beltway).
The Maryland Transportation Authority is advising that only the far left lane is getting by.
Motorists should expect delays in the area.
There is no word on what caused the debris to end up along the highway.