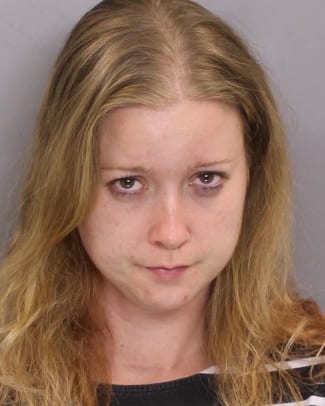 Balitmore County Police have charged Crystal Marie Wagner, 29, of Dundalk, with the murder of her mother, Malia Delores Wagner. Crystal Wagner has been charged with one count of first-degree murder and is being held at the Baltimore County Detention Center. Her bail has been denied.
Homicide detectives say that, on Saturday, the mother and daughter went to Eastpoint Mall. The victim and suspect walked out of the mall into a covered parking area outside of the mall's administrative offices, near the J.C. Penny store. Just before reaching Malia's car, Crystal attacked her mother and stabbed her several times with a knife. After attacking her mother, Crystal got inside the car and left the area as her mother was lying on the parking lot. Police and fire personnel were called to the scene. Malia Wagner was taken to the Johns Hopkins Bayview Medical Center where she was pronounced dead.
Initially, police were unable to identify the victim.
Subsequent investigation led to the identification of the victim and the daughter being held reponsible for the murder of her mother.
Police have not been able to determine the motive behind the murder at this time.