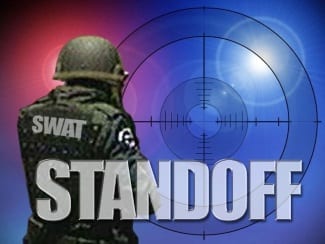 UPDATE, 5/30/2016, 4:32 p.m.: The situation has been resolved peacefully and the subject is now in police custody.
Original story below…
——
Police are currently on the scene of a barricade situation that is unfolding in the Parkville area.
At just after 1:30 p.m on Monday, officers responded to the 8000 block of Highpoint Road.
A male subject has reportedly barricaded himself inside the residence and is refusing to come out.
The Baltimore County Police Department is reportedly setting up a staging area at Villa Cresta Elementary School.
No additional details are available at this time.