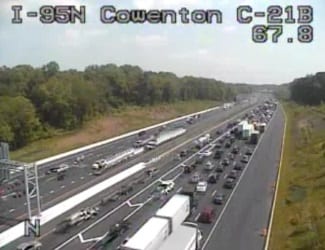 Crews are currently on the scene of a crash along Interstate 95 in White Marsh and traffic will be impacted.
At about 11 a.m. on Friday, emergency personnel responded to an accident along northbound I-95 near the Joppa Road overpass.
There has been no word on injuries, but the two left lanes past Joppa Road are currently block and traffic is building.
Motorists should exercise caution in the area or use an alternate route.