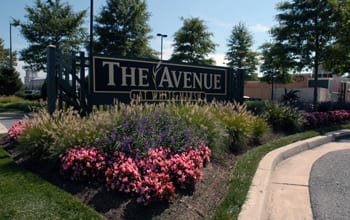 The Avenue at White Marsh is getting the band back together.
The 2016 concert series will kick-off on Saturday, May 28th with the Crawdaddies taking the stage at 5 p.m. and Unity Reggae Band at 7:30 p.m.
Due to a delay in the redevelopment schedule for the Main Plaza, the music will continue for a limited time – Fridays & Saturdays at 7 p.m.
The Avenue recently announced a major overhaul and the addition of an ice rink.
Only food and drinks purchased from The Avenue at White Marsh restaurants and eateries are permitted in the event area.
The full 2016 lineup is as follows…
5/28: The Crawdaddies & Unity Reggae Band
6/3: Swingin' Swamis (Variety Band)
6/4: Marcella Duo (Acoustic Pop)
6/10: The Racket (Americana)
6/11: Brian Farley Trio (Acoustic Pop Rock)
6/17: The Dirty Grass Players (Bluegrass)
6/18: Eric Scott Trio (Pop, Rock, and R&B)
6/24: Matt Hutchinson Duo (Americana)
6/25: Shelby Blondell Trio (Acoustic Pop Rock)
7/1: Nelly's Echo Trio (Acoustic Pop Rock)
7/2: Moonshine Society (Roots Rock & Blues)
7/8: Junkyard Saints (New Orleans Funk)
7/9: Four Star Combo (Rockabilly)