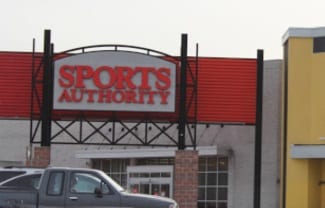 The end is near for Sports Authority.
As part of the chain's plan to close all of its stores, including the location at White Marsh Mall, the retailer's going-out-of-business sales are set to begin this week, according to court documents.
The Sports Authority, which has 463 stores nationwide, filed for bankruptcy protection less than three months ago.
The chain's final sales are expected to start by Friday and finish by the end of August, according to USA Today.
Sports Authority has said that it was hampered by $1.1 billion in debt and was late in picking up on shifting consumer trends.