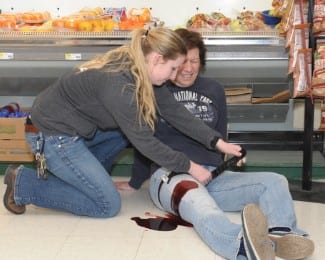 The White Marsh Volunteer Fire Company will be holding a free Public Safety Training Day next month.
Participants who take advantage of this free training will learn valuable skills such as Hands Only CPR, AED Operations, and Basic Bleeding Control.
Every second counts in an emergency and this training could make all the difference.
Public Safety Training Day will be held at 10 a.m. on June 4, 2016, at the White Marsh Volunteer Fire Company, located at 5419 Ebenezer Road in White Marsh.
Realistic Training Solutions will be providing training on bleeding control.
Anyone who would like to sign up can do so by clicking here.