UPDATE, 5/22, 9 p.m. – Just in from Steve Walsh, Director of Public Works via Councilwoman Cathy Bevins:
"As of now, we do not know the extent of pipe repairs required, nor how long the repairs will take. As of about an hour ago they had not yet begun excavating around the break as they were still working on isolating the area."
Original story below…
——
A portion of Belair Road was shut down on Sunday morning due to a water main break.
At about 9 a.m., public works crews responded to Belair Road at Fowler Avenue, just inside I-695.
The break is fairly large and crews are now on the scene.
The Department of Public Works says that water outages may occur in the area as repairs are made.
Motorists should avoid the area.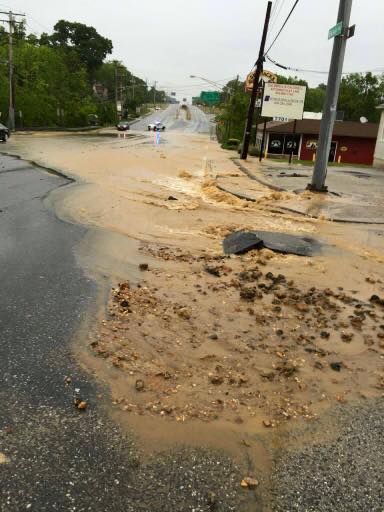 [Image via Baltimore County Breaking News]