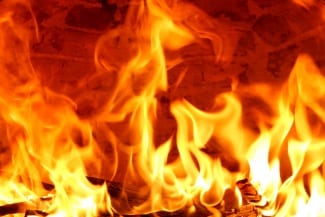 UPDATE 2: One firefighter has been taken to Franklin Square Hospital with non-life-threatening injuries.
UPDATE: One person has been found dead inside the residence.
Original story below…
——
Emergency crews are busy battling a dwelling fire in Middle River at this hour.
At about 7 p.m., fire personnel responded to the unit block of King Charles Circle.
At the scene, crews found smoke showing from a two-story townhouse.
One person reportedly had to be rescued at the scene, and a second person is reportedly unaccounted for.
Hoarding conditions reportedly hampered firefighting efforts.
Crews from the White Marsh Volunteer Fire Company are on their way to the scene.
There has been no word on injuries.