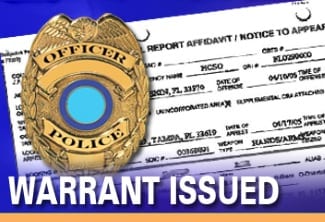 UPDATE: The suspect, Erwin J. Acree, has died from his injuries.
Original story below…
——
The Baltimore County Police Department has obtained an arrest warrant for the suspect in Tuesday night's shooting near Franklin Square Hospital.
Erwin J. Acree, 29, has been charged in the arrest warrant with attempted first-degree murder, first-degree assault, and other related charges.
Detectives identified Acree, the victim's ex-boyfriend, as the suspect in this case. When police went to a location in Baltimore City to arrest Acree, the victim's ex-boyfriend, he refused to come out resulting in a barricade situation.
Acree later shot himself and was taken to an area hospital for treatment.
The incident remains under investigation by the Baltimore County Police Violent Crimes Unit.