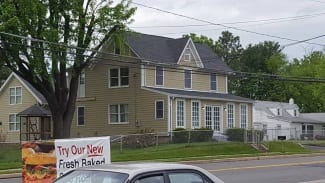 Councilman David Marks announced on Wednesday that he will recommend a zoning change to allow a small business to operate at a renovated home at 8916 Old Harford Road in Carney.
The change to ROA zoning will allow Dean Ray and his wife Jennifer to operate a business where Dean works as a commercial photographer and Jennifer functions as a naturopath. The home has already been rehabilitated, with parking in the rear.
"I try to support small businesses wherever possible," Councilman Marks commented. "This couple has done a beautiful job rehabilitating this former residence. The Planning Board supported the change to ROA zoning, and no one has contacted me in opposition. Therefore, I will recommend the ROA zoning to the County Council in August."
The issue is 5-008.