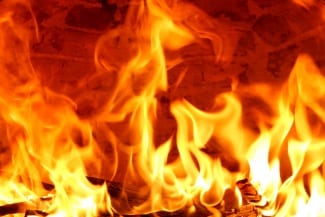 UPDATE: The fire has been deemed "suspicious" by authorities.
Original story below…
——
Emergency crews were busy battling a dwelling fire in Rosedale on Saturday afternoon.
At about 12:30 p.m., fire crews responded to the 2000 block of Kelbourne Road.
At the scene, crews found a fire raging with people reportedly trapped on the second floor balcony.
A second alarm has been sounded and 1 child and 1 adult have been rescued from the balcony at the scene.
There is no word on any injuries.
Motorists should avoid the area.