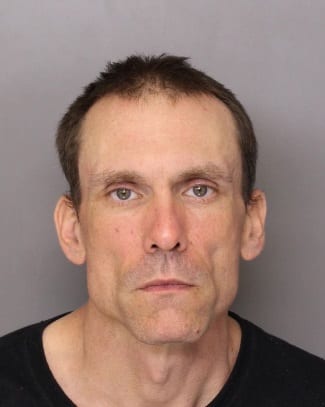 UPDATE 2: The suspect has been identified as Charles J. Muchanic (pictured), 43, of Gladstone, VA. He has been charged with one count of trespassing. Muchanic was released from the Baltimore County Detention Center on $7,500 bond.
UPDATE: The suspect is now in custody.  He will be sent for evaluation.  The individual was not armed.  Charges are pending.
Original story below…
——-
A barricade situation is unfolding near Parkville at this hour.
At just after 11 a.m., police units responded to the Maryland National Guard building in the 10900 block of Notchcliff Road in Carney/Glen Arm for a report of a barricaded subject.
A male subject has barricaded himself inside.
There are no injuries to report at this hour.
Police are said to be staging at Harford and Cub Hill Roads.
Motorists should avoid the area.
——
A unit from the White Marsh Volunteer Fire Company assisted Baltimore County police with today's effort.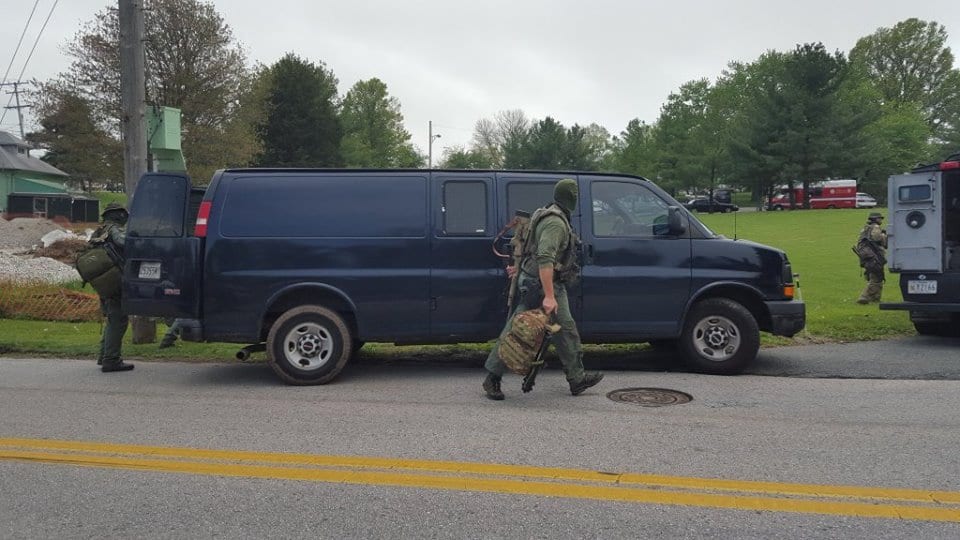 [Image via Geo's Balt Co Fire Alerts]
#BREAKING MORE: Scene off Cub Hill RD & Harford Rd. pic.twitter.com/Ve6TROKpGE

— George Solis WJZ (@GeorgeSolisWJZ) May 2, 2016




Parkville|POLICE ACTIVITY|Cub Hill Rd & Harford Rd|Working police incident, unknown additional details. L See More: https://t.co/Qd1mhgpu8H

— BmoreBreakingNews (@BaltimoreBNN) May 2, 2016