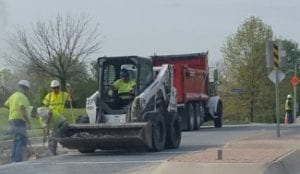 A local crosswalk that was damaged over the winter is being repaired today.
Baltimore County Councilman David Marks said on Friday that the crosswalk in the Seven Courts/Seven Oaks community that was damaged during this winter's historic snowstorm is being repaired by road crews throughout the day.
The crosswalk is located along Seven Courts Drive, directly in front of Seven Oaks Elementary School.
It was damaged by snow plows during a January winter storm that paralyzed the region.
The storm dropped a record 29.2 inches of snow across the Baltimore area.