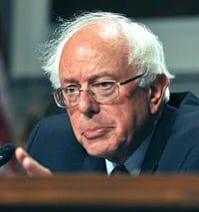 Are Perry Hall residents ready to #FeelTheBern?
Senator Bernie Sanders has opened a campaign office right here in Nottingham.
The Vermont senator's office is located at 9121 Belair Road.
Maryland's Democratic primary will be held on April 26th.
The full list of Bernie Sanders' offices in the state of Maryland can be found below.