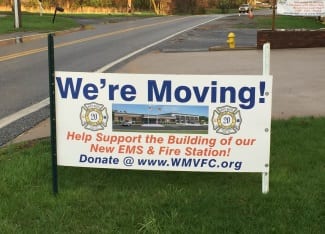 Later this month, one of the area's newest traditions will return for a second year.
The White Marsh Volunteer Fire Company summer cookouts will return on Saturday, April 16, 2016.
They will be held every other Saturday from 11:30 a.m. to 2:30 p.m. at the station, which is currently located at 5419 Ebenezer Road in White Marsh.
Visitors will be able to receive a free burger, hot dog, or sausage in exchange for a small donation.
Donations will go toward the WMVFC's new station Capital Campaign. The station has experienced a tremendous increase in call volume in recent years and will be building a new facility off of Philadelphia Road near the GM plant.
Learn more about how you can support the WMVFC new station Capital Campaign by clicking here.