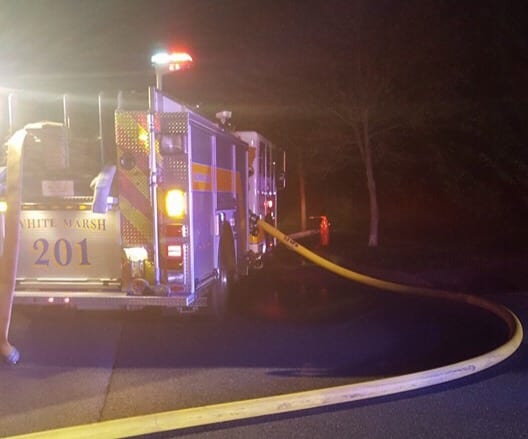 Fire crews were busy in the wee hours of Monday morning battling a Perry Hall house fire.
At about 1 a.m., firefighters responded to the 9800 block of Hidden Valley Road for a report of a fire.
At the scene, crews found that a fire on the home's deck had spread to the first and second floors, as well as the attic.
As of 1:30 a.m., the bulk of the fire had been extinguished.
No injuries have been reported from the blaze.