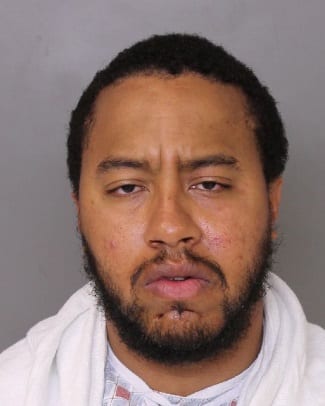 Baltimore County Police have identified the suspect in last night's stabbing at a White Marsh car dealership as 31-year-old Demetric Omar Phillips.
Phillips has been charged with attempted first-degree murder and first-degree assault.
He is currently being held without bail at the Baltimore County Detention Center.
An investigation has revealed that Phillips had been arguing with a co-worker at the Koons Chevrolet dealership in the 10200 block of Philadelphia Road on Tuesday night.
During that argument, he stabbed the co-worker multiple times in the upper body and fled the scene.
Detectives located Phillips at Sinai Hospital, where he had gone to seek treatment for cuts he had received during the incident.
This incident remains under investigation by the Baltimore County Police Violent Crimes Unit.