CARNEY, MD—Baltimore County School Board member Julie Henn and Councilman David Marks on Tuesday announced that the long-awaited renovation and expansion of Pine Grove Middle School is set to move forward.
The School Board is being briefed on the completed design work.
Originally built in 1972 as an open plan school, Pine Grove Middle School will be expanded to enlarge its capacity from 926 to 1,419 students. Plans call for a new corridor system to improve circulation, as well as improvements to separate parent and bus traffic. The overall size of the building area will grow from 153,000 square feet to 169,000 square feet. The project is expected to cost $36 million.
"The Pine Grove Middle renovation will improve this school that for nearly a half-century has served families in Cub Hill, Carney, and western Perry Hall," said Henn.
"I would like to thank Julie Henn for her steadfast advocacy of this project, as well as the Superintendent, County Executive, and our other partners," Councilman Marks added.
The Pine Grove Middle project is one of three major projects advancing in the northeast. The new elementary school near Rossville Boulevard is expected to open in 2022, and a new middle school on King Avenue in 2024.
Additional information is available in the graphics below.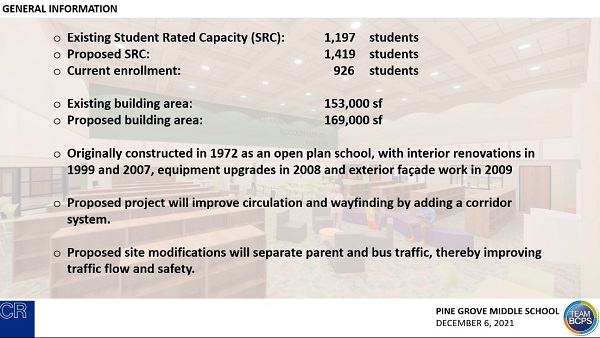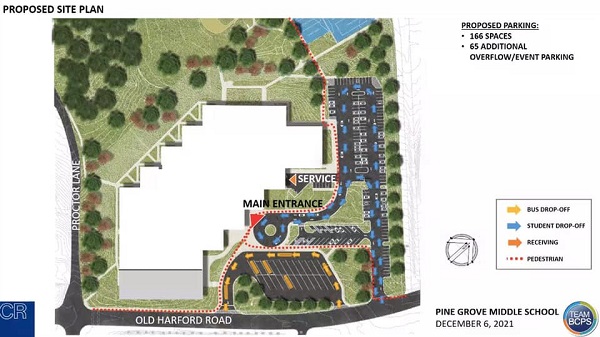 Facebook Comments