UPDATE 2: The map for Santa's 12/17 ride through Perry Hall and Nottingham has been posted on Facebook here.
UPDATE: This story has been updated with Middle River Volunteer Fire & Rescue's and Long Green Volunteer Fire Company's Santa schedule for 2021.  See bottom of post.
Original story below…
——
NOTTINGHAM, MD—Santa doesn't drive through as many neighborhoods as he used to years ago, but the jolly old elf will be visiting the Perry Hall and Kingsville communities this month.
The Kingsville Volunteer Fire Company says that Santa will be riding through Kingsville neighborhoods from Wednesday, December 15 through Sunday, December 19.  The neighborhoods covered on each night are listed in the graphic at the bottom of this story.
As for Perry Hall/Nottingham, night one will begin at 6 p.m. on Friday, December 10th.
Santa Claus will depart from the parking lot at Ace Hardware in the Perry Hall Square shopping center.  He will then head down Ebenezer Road toward Perry Hall High School, turn left onto Honeygo Boulevard, left onto Joppa Road, right onto Chapel Road, then through Perry Hall Boulevard through to Carlisle, down Joppa Road to Snyder Lane, and across Snyder back to Chapel where he will head north to Belair Road, finishing back at the Ace Hardware parking lot.
The second night of Perry Hall visits will take place on Friday, 12/17, and the final night will be Thursday, 12/23. Those maps have not yet been released.
The full map and details for the Nottingham/Perry Hall/Kingsville/Middle River visits can be found below.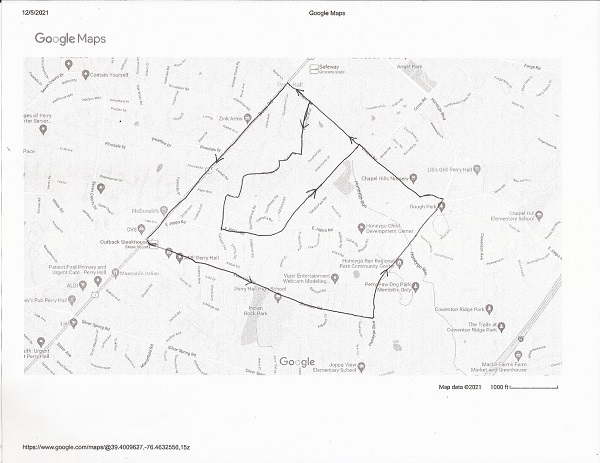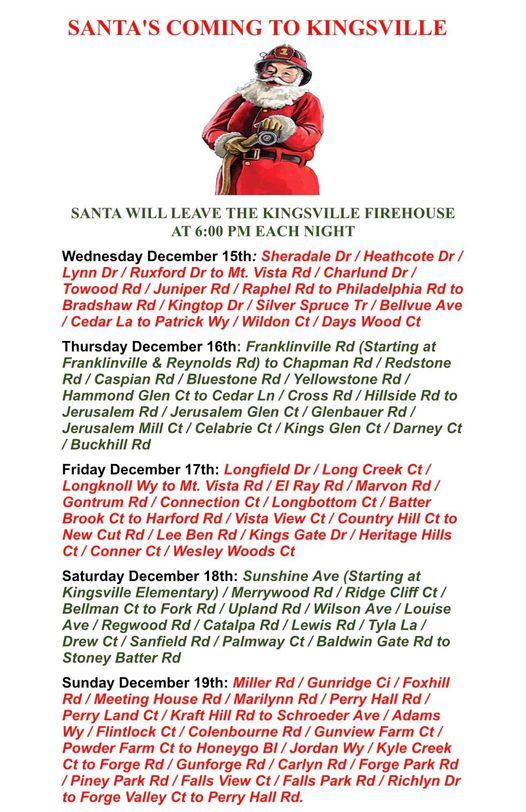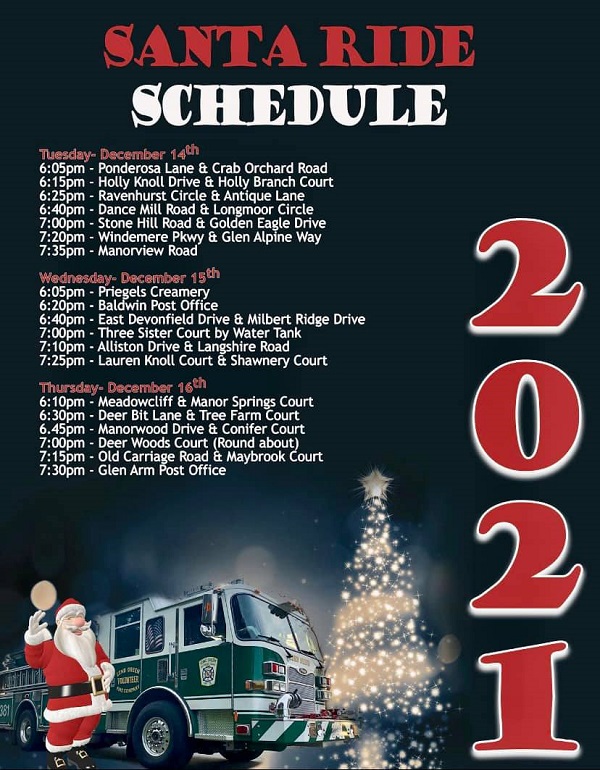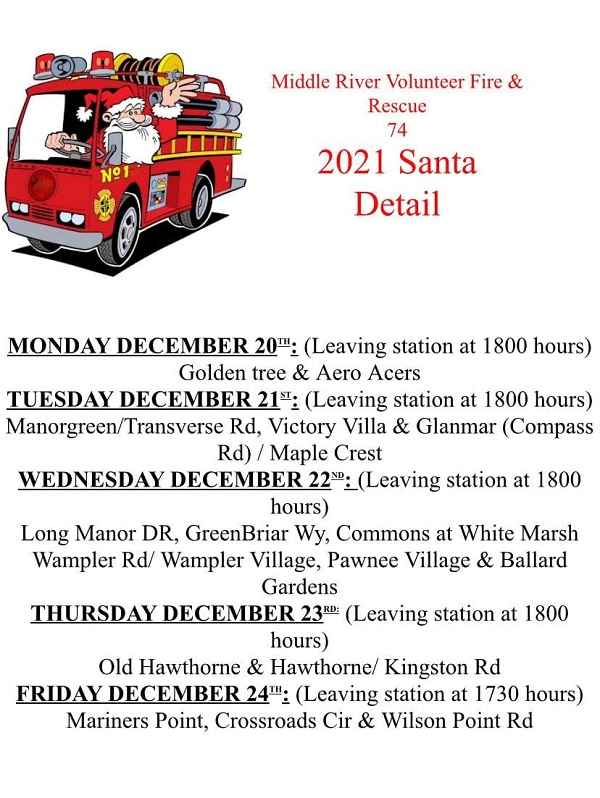 Photo via Pixabay