NOTTINGHAM, MD—The National Weather Service has issued a Severe Thunderstorm Watch for the Nottingham area.
The watch covers Baltimore County, Harford County, and Baltimore City and will be in effect until 11 p.m. on Monday night.
Forecasters say strong storms are likely to bring the threat of damaging winds, hail, and lightning on Monday afternoon and evening.
Story continues below
Residents should stay tuned to their local forecast.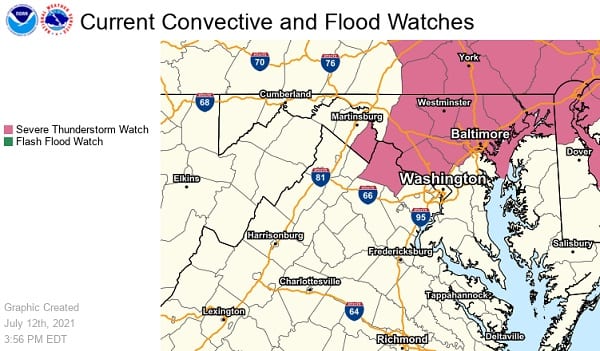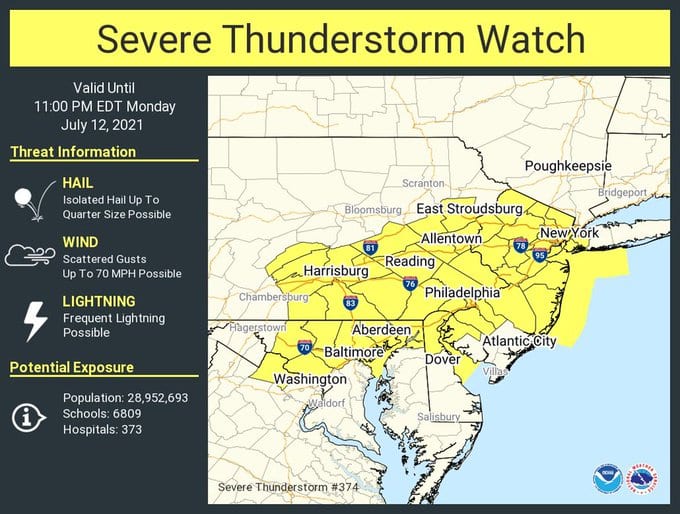 Facebook Comments