UPDATE: A Severe Thunderstorm Watch has been issued for Monday afternoon and evening.
Original story below…
——
NOTTINGHAM, MD—The heat is on!
The National Weather Service says to expect hot and humid conditions in the Baltimore area on Monday, with heat index values climbing to around 105 degrees in many spots Monday afternoon.
There is also a slight chance for scattered storms.
The best chance for afternoon/evening showers and thunderstorms will be across northern portions of the state, but a stray shower or storm can't be ruled out in the Baltimore area.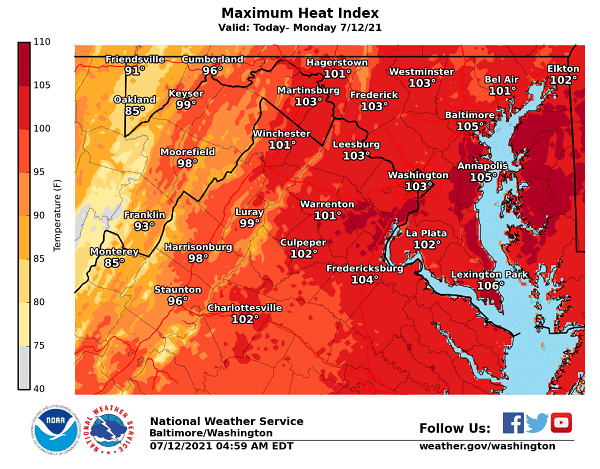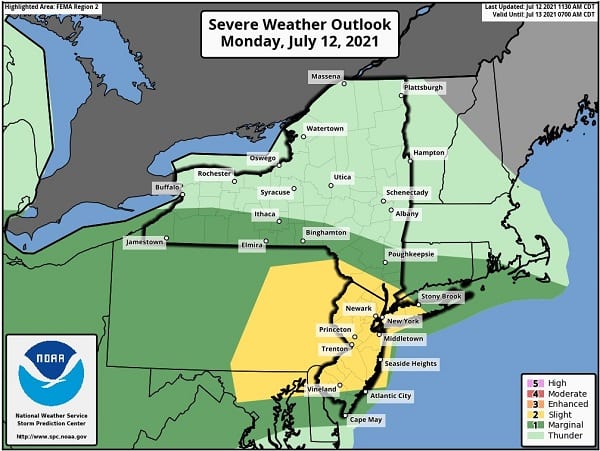 Advertisement
Facebook Comments