UPDATE: A GoFundMe page has been established to help cover the cost of Snoop's medical bills.
Original story below…
——
NOTTINGHAM, MD—Snoop is safe.
The service dog that fled the scene following a fatal Saturday afternoon crash in White Marsh has been found.
Police say that, at just after 1:30 p.m. on Saturday, a Dodge Ram traveling northbound on Campbell Boulevard near Town Center Court collided with the driver side of a Suzuki Grand Vitara stopped in the southbound left turn lane, causing minor damage to the Suzuki.
The Dodge crossed back over both northbound lanes and left the roadway, striking a tree head-on and catching fire.
Emergency personnel quickly responded to the scene. The driver was pronounced dead at the scene, and his service dog – Snoop, a Dalmatian – fled the scene.
Story continues below
Police have not yet identified the victim, but sources tell NottinghamMD that he was a U.S. Marine who was on his way home from Ohio.
Bob Swensen, who runs the Lost Animal Resource Group, and his team reportedly found the lost dog on Sunday.
Snoop has been taken to Pet ER and is now recovering. There has been no further update on his condition.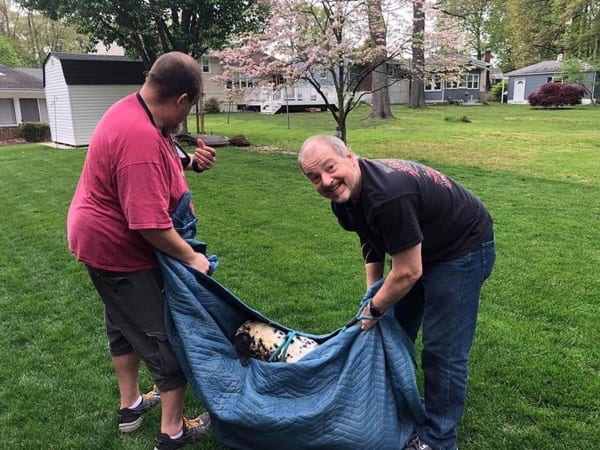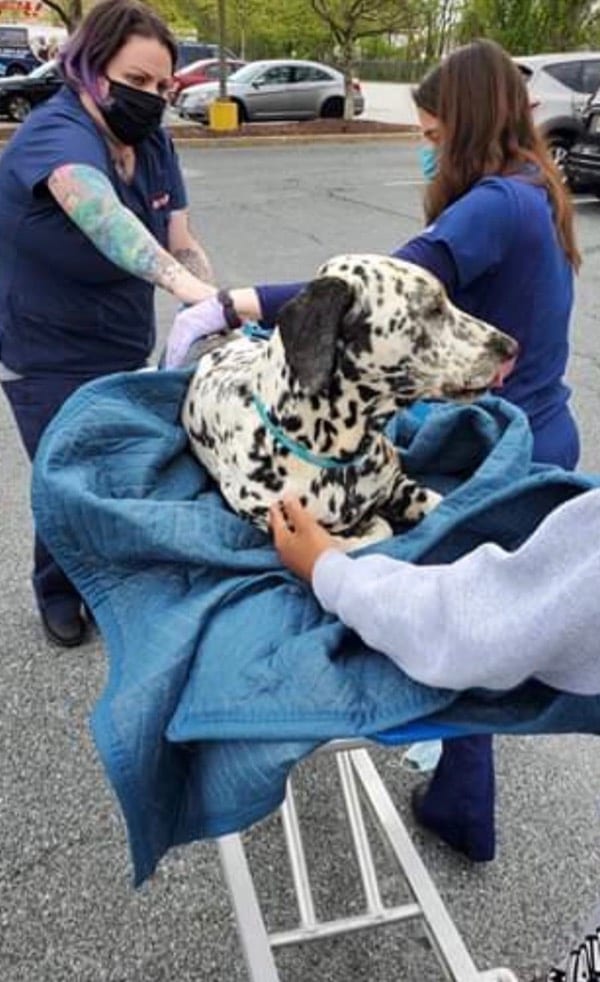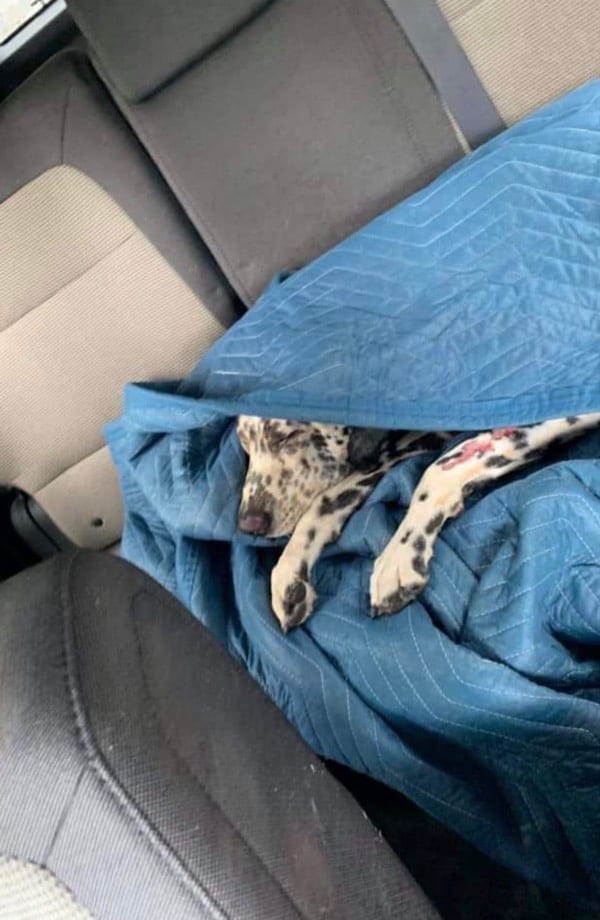 [Images via Lisa Walker-Pizza & Debbie Gibson]
Facebook Comments