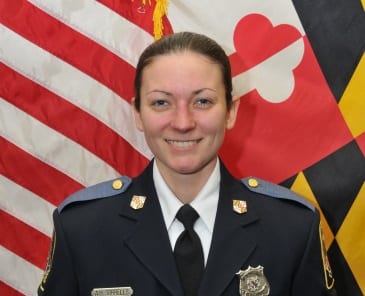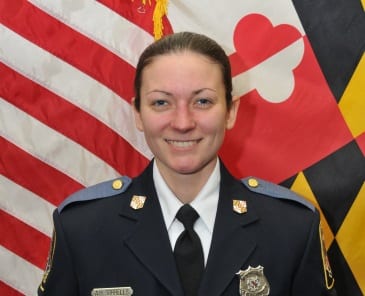 NOTTINGHAM, MD – Chuck Ritz, event coordinator for the Charm City chapter of Punishers Law Enforcement Motorcycle Club, announced that the club is honored to be supporting the Amy Caprio Memorial Scholarship Fund at Towson University this year during the club's annual bull roast.
"(Charm City Punishers) want to continue the tradition of supporting the law enforcement community and to honor those who have made the ultimate sacrifice in the line of duty," said Ritz.
This year's bull roast will take place on Saturday, April 6, 2019, from 7 to 11 p.m. at Columbus Gardens in Nottingham (21236).
With the one year anniversary of Officer Caprio's death soon approaching and the trial of the suspect in her murder set to begin in April, it was "only fitting that we honor Officer Caprio with a donation benefitting the memorial scholarship at her alma mater Towson University," added Ritz.
The organization's original goal was to raise and donate $10,000 to the fund, but with the support of local businesses and other fundraising events, they have already surpassed that goal.
"This donation will help not only students at Towson University, but it will also ensure that Officer Caprio will never be forgotten and that her sacrifice for the citizens of Baltimore County was not in vain," Ritz said.
This year's event is sold out.
Previous events have raised over $23,000 for other law enforcement funds and charities.  This year, they will present their largest donation to date, according to Ritz.
This year's special guests include Amy's husband Tim Caprio, Debbie and Garry Sorrells (Amy's parents), Officer Eric Brennen (Amy's cousin), and president of the Baltimore Police Emerald Society, Todd Langenberg, Associate Vice President of Development at Towson University
Facebook Comments