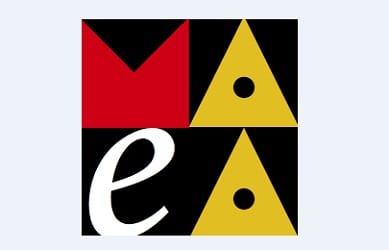 TOWSON – Artwork by Baltimore County Public Schools students has earned honors in two contests and one juried art exhibition.
Two BCPS students earned honors in the Maryland Art Education Association Youth Art Month Maryland Flag Contest. Kimberly Zepeda Garcia, a Grade 10 student at Parkville High School, was named the high school level winner. Her art teacher is Matt Duvall. Evelyn Epstein, a Grade 3 student at Summit Park Elementary School, was named the elementary school level winner. Her art teacher is Stacy Bentley. Both students will receive $100 in art supplies, while their teachers will receive $300 in classroom supplies from Sargent Art. (Youth Art Month is March of each year.)
Epstein also emerged as the first place winner in an artwork contest, highlighting inclusivity, sponsored by The Arc Maryland, in partnership with the Maryland Developmental Disabilities Council, the Maryland State Department of Education, and the Maryland Department of Disabilities. Epstein will receive a gift card, and Summit Park Elementary will receive a gift certificate. Epstein will be recognized at the Annual Developmental Disabilities Day event at the Hotel Annapolis on Wednesday, Feb. 13, from 8 a.m. to 11 a.m.
In addition, four Baltimore County students are among the 22 finalists in the 11th Annual Maryland High School Juried Art Show at the Reginald F. Lewis Museum. Those students are:
•Jamal Bourne, Grade 12, New Town High
Story continues below
•Lynese Hutchinson, Grade 12, Woodlawn High
•Peace Odumeru, Grade 12, Eastern Technical High
•Rebecca Smith, Grade 12, Perry Hall High
The show is presented by the museum in conjunction with the Maryland State Education Association and is open to students from Baltimore City and Anne Arundel, Baltimore, Carroll, Howard, Montgomery, and Prince George's counties. This year participants were challenged to create work inspired by Romare Bearden and reflecting on social activism, history, music, or womanhood.
The exhibit is on display at the Reginald F. Lewis Museum through Feb. 28.
Facebook Comments