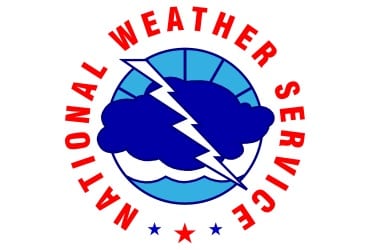 Heavy rain could lead to flash flooding on Thursday afternoon and into Thursday night for the Nottingham area, according to the National Weather Service.
The remnants of Hurricane Michael, along with a cold front, could produce strong northwest winds and heavy rains.
A flash flood watch is in effect for the area until 6 a.m. on Friday morning.
The strongest winds are expected in the mountains and across southern portions of the state.
From the National Weather Service:
Moisture associated with Tropical Storm Michael will be interacting with a cold front that is expected to move through the area tonight. Periods of showers are expected through tonight, with the heaviest rainfall occurring now through midnight. Rainfall amounts of 2 to 5 inches are expected with localized amounts of up to 6 inches possible in heavier showers and isolated thunderstorms, especially over southern Maryland. Heavy amounts of rain in short periods of time may cause creeks and streams to quickly rise out of their banks as well as the potential for flash flooding in urban areas.

Advertisement




Wind gusts of up to 40 mph are expected after midnight.
Baltimore County officials are warning of the dangers from falling trees due to the already-saturated ground.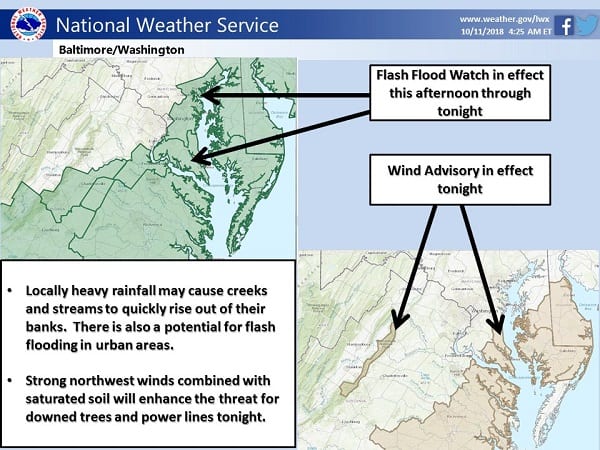 Facebook Comments