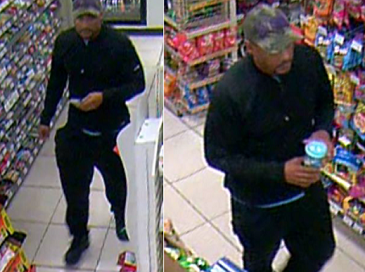 Police in Baltimore County are asking for the public's help in identifying a man who robbed the 7-Eleven store located in the 7600-block of Belair Road (21236) on September 23rd.
The suspect entered the store at just before 8 p.m. that Sunday and spoke with the clerk briefly, then left the store.
The man re-entered the store a few minutes later and approached the counter to make a purchase, but then implied a weapon and demanded money from the cash register.
After receiving the cash, the suspect fled toward Fowler Avenue.
Advertisement
Anyone who can identify this man is asked to contact the Baltimore County Police Department Robbery Unit by calling 410-307-2020.
Facebook Comments