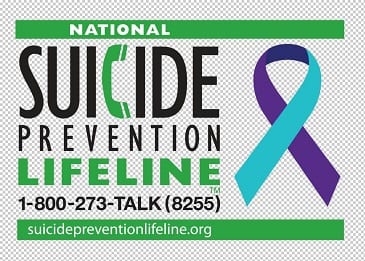 Governor Larry Hogan on Thursday issued an amended Executive Order modernizing the Governor's Commission for Suicide Prevention. The updated executive order is in response to rising national and state suicide rates and follows a request from the commission that was supported by the Maryland Department of Health.
"Every day, thousands of Marylanders struggle with mental health challenges, and we must do everything we can to support them," said Governor Hogan. "Widespread outreach and public education efforts are integral to combating the all-too-frequent tragedy of suicide and decreasing the stigma surrounding it. If you or anyone you know is struggling, I encourage you to please take the first step and reach out for help."
Originally established in 2009, the commission was created to strengthen and coordinate the state's suicide prevention, intervention, and postvention services. Governor Hogan signed the amended executive order to better enable the commission to respond to increased suicide rates. Specifically, these amendments expand the existing commission membership to be more representative in age, profession, and life experience as well as more clearly align the commission's duties with changing times.
"Education, awareness, and expanded access are critical components to helping Marylanders suffering from depression, anxiety, or other behavioral health concerns," said Maryland Department of Health Secretary Robert Neall. "By addressing the stigma that often prevents people from seeking treatment, and by providing a platform for Marylanders in need of assistance to quickly access resources, we want citizens to know – with hope comes help."
"During this last year, the Commission has updated its Executive Order, drafted its two-year strategic plan, and established task forces. The task forces were created with the goal of learning the needs of the local communities and stakeholders as well as providing the Commission with a network to disseminate information to local communities and stakeholders in a timely and efficient manner. The Commission closely collaborates with county and regional suicide prevention advocates and organizations to focus its work," stated Commission Chairman Robert Tousey.
Story continues below
The Maryland Department of Health recently launched Maryland Crisis Connect, a crisis response service, staffed 24 hours a day, seven days a week, by knowledgeable call specialists. Once on the site, visitors are encouraged to call, text, or chat with a specialist or visit the robust resource hub for citizens seeking mental health services.
This announcement falls during Mental Illness Awareness week, October 7-13, which encourages mental health advocates and organizations across Maryland and the U.S. to join together in outreach and public education efforts concerning mental illnesses. While one in five Americans are affected by a mental health condition, stigma and misunderstanding are still widespread. This year's national theme of "CureStigma" advocates for compassion, empathy, and understanding.
Learn more about the Governor's Commission on Suicide Prevention and about Suicide Prevention initiatives in Maryland at https://health.maryland.gov/suicideprevention.
View the full Executive Order here.
Facebook Comments