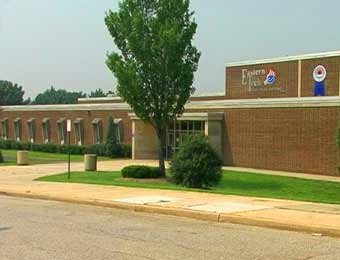 Thirty-one students from Eastern Technical High School in Essex will be recognized by the Baltimore County Public Library for their hard work building Little Free Libraries (LFL).
The LFLs have been installed by the Baltimore County Department of Recreation and Parks at sites throughout the community.
The recognition event will be held on Tuesday, May 22, from 11 to 11:30 a.m. at Eastern Technical High School, located at 1100 Mace Avenue in Essex (21221).
The Little Free Libraries will be monitored by a library employee and filled initially with donated books from the library. Thereafter, the public is encouraged to add and take books from the box.The LFLs have been installed at the following locations:
Catonsville Community Park
501 N Rolling Road
Catonsville, MD 21228
Double Rock Park
8211 Glen Road
Parkville, MD 21234
Eastern Regional Park
11723 Eastern Avenue
Middle River, MD 21220
Eastern Technical High School
1100 Mace Avenue
Essex, MD 21221
Heritage Park
2717 Playfield Street
Dundalk, MD 21222
Northwest Regional Park
4515 Deer Park Road
Owings Mills, MD 21117
Oregon Ridge Park
13555 Beaver Dam Road
Cockeysville, MD 21030
Rockdale Park
3400 N. Rolling Rd.
Windsor Mill, MD 21244
Facebook Comments