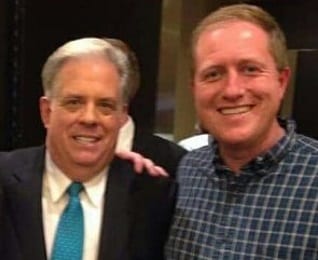 Councilman David Marks has received the endorsement of Governor Larry Hogan.
"I am honored to have received Governor Larry Hogan's endorsement," said Councilman Marks. "I have known the Governor for a quarter-century, since I volunteered for his campaign for Congress while a student at the University of Maryland."
Governor Hogan's statement reads as follows:
Story continues below
"I've known David Marks for 25 years. Today, David Marks is a leading reformer on the Baltimore County Council. On issue after issue, he's championed good government and stood up to special interests.
I fully support David Marks. He's the reformer we need and the candidate who can win."
Facebook Comments