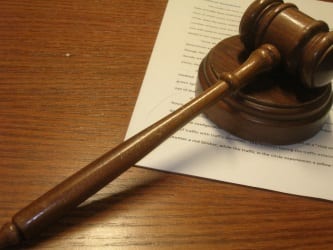 An Essex man pleaded guilty to child pornography charges this week.
On Wednesday, Roy David Evans Jr., 33, pleaded guilty to possession of child pornography, receipt of child pornography, and sexual exploitation of a minor to produce child pornography.
According to the plea agreement, Evans posted advertisements on Craigslist for young girls to contact him via email or via Kik, a messaging application where users can text, livecam, and send digital images and videos to one another.
Evans enticed and coerced the 14 year-old victim to engage in sexually explicit conduct in order to produce images of that conduct. Evans then received videos of the victim engaged in sexually explicitly conduct via the Internet.
Story continues below
Evans faces a mandatory minimum of 15 years and a maximum of 30 years in prison for production of child pornography; a mandatory minimum of five years and a maximum of 20 years in prison for receipt of child pornography; and a maximum of 10 years in prison for possession of child pornography. For each count, Evans faces up to lifetime supervised release following his imprisonment.
A sentencing hearing has been set for October 1, 2018 at the U.S. District Court in Greenbelt.
Facebook Comments