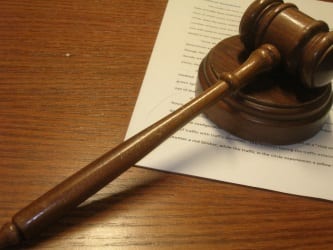 An Essex man has been sentenced to prison in connection with child pornography charges.
On Monday, Roy David Evans Jr., 34, of Essex, was sentenced to 17 years in prison followed by lifetime supervised release on charges of sexual exploitation of a minor to produce child pornography, possession of child pornography, and receipt of child pornography.
The judge in the case also ordered that, upon his release from prison, Evans will be required to register as a sex offender under the Sex Offender Registration and Notification Act (SORNA).
"Roy Evans took advantage of anonymous Internet messaging services to encourage minors to send him sexually explicit images of themselves," said U.S. Attorney Robert K. Hur. "This lengthy sentence should send a powerful message that sexual exploitation of children to produce child pornography will not be tolerated in Maryland."
Story continues below
"With ever increasing access to communication platforms, we must continue to stay a step ahead of those who exploit technology to facilitate the worst crimes in modern society," said Cardell T. Morant, Acting Special Agent in Charge of Homeland Security Investigations. "Today's announcement serves as a significant marker in our fight against these heinous criminals, and I proudly commend the investigators bringing such criminals to justice."
According to Evans' plea agreement and evidence presented at the hearing, Evans posted ads on Craigslist for "young models" and encouraged girls to contact him via e-mail or via Kik, a social messaging app where users can text, livestream, and send digital images and videos to one another.
Evans admitted that he enticed and coerced three minor victims to engage in sexually explicit conduct in order to produce images of that conduct. Evans received sexually explicit images and videos of the victims via Kik. Evans sent at least three of those images and videos to himself through the Internet. Evans further admitted that he traveled to Montgomery County, Maryland in order to engage in sexual conduct with a 14-year-old victim. Evans admitted that he solicited at least two other minors to create and send sexually explicit images and videos of themselves after they had responded to his advertisements.
This case was brought as part of Project Safe Childhood, a nationwide initiative launched in May 2006 by the Department of Justice to combat the growing epidemic of child sexual exploitation and abuse.
Facebook Comments