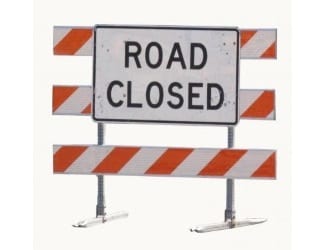 The Maryland Transportation Authority is advising motorists that some ramps will be closed in northeastern Baltimore County overnight this week.
The ramps from I-695 East (Inner Loop) to I-95 (Exit 33) will be closed overnight on Thursday, October 26, from 10 p.m. to 5 a.m. the following morning.
The detour will direct motorists to eastbound US 40 (Exit 35B), to I-695 West (Outer Loop), to I-95 (Exit 33).
Story continues below
The ramps will be closed so that crews can install a high-mast light pole as part of the Maryland Transportation Authority's (MDTA) I-95 Improvement Project with Express Toll Lanes (ETL).
Facebook Comments