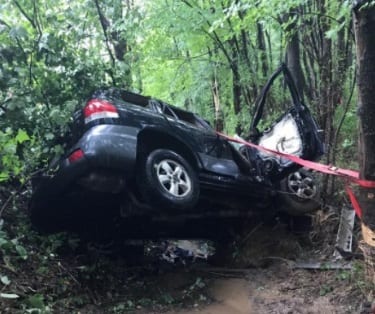 A dramatic rescue took place along Interstate 95 in Joppa on Tuesday afternoon.
At just after 1 p.m., crews from Joppa-Magnolia Volunteer Fire Company and Kingsville Volunteer Fire Company responded to a crash along northbound I-95, prior to the Mountain Road exit.
At the scene, paramedics found one vehicle that had gone off the highway and down an embankment, with the driver trapped.
The call was escalated to a rescue, which brought a response from the White Marsh Volunteer Fire Company. Rescue crews worked to stabilize the vehicle before using the Jaws of Life and other tools to remove the patient.
Story continues below
Additional rescuers prepared a rope rescue system to bring the patient up the embankment, out of the woods, and back to the roadway.
The patient, a seriously-injured adult female, was taken to Shock Trauma.
Maryland State Police are investigating the cause of the collision.
Facebook Comments