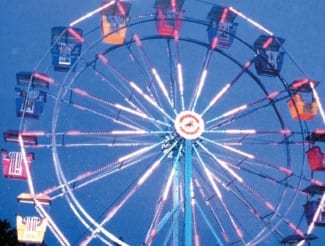 The 2016 Boumi Carnival will return to Rosedale next month.
The annual bash will take place June 6 – 11 at the Boumi Shrine, located at 5050 King Avenue.
The Boumi Carnival will be open from 6-10 p.m. Monday through Thursday, 6 – 11 p.m. on Friday and from 2 – 11 p.m. on Saturday.
Monday & Tuesday, June 6 & 7, will be Franklin Square Hospital & CCBC night and Wednesday, June 8, will be Masonic Lodge night.
Advertisement

For more information, visit www.BoumiCarnival.com or the event's Facebook page here.