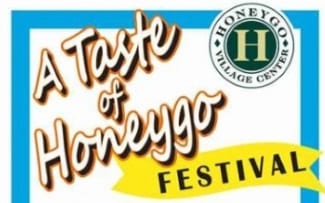 UPDATE: The 2016 Taste of Honeygo Festival has been POSTPONED.
It will now be held on June 12, 2016.
Original story below…
——
The 2016 "A Taste of Honeygo" Festival is coming to Honeygo Village next month.
The annual festival begins on June 5, 2016.
Featured at the festival this year will be the band Bumper Jacksons and entertainer/juggler Michael Rosman.  The White Marsh Volunteer Fire Company will also be doing a demonstration.
Lib's Grill will be having the following specials at the Taste of Honeygo Festival:
• Beer Truck – Featuring ALL Key Brewing Beer
• Crushes or Sangria
• Pork Street Tacos
• Street Corn
• Arnold Palmers
• Candied Bacon
• Pretzels and Beer Cheese Fondue
• Sliced Pit Beef and Pit Turkey
**Oyster bar featuring lgo**
For more information, check out the event on Facebook here.