ROSEDALE, MD—Over the weekend, the Community College of Baltimore County hosted a ribbon-cutting ceremony to celebrate the completion of major renovations to the CCBC Essex Wellness and Athletics Center.
CCBC President Sandra Kurtinitis was joined by Baltimore County Executive Johnny Olszewski and Baltimore County Council Chair Julian E. Jones Jr., along with many other elected officials and their representatives in addition to CCBC's Board of Trustees and other guests.
The $16.8 million project, funded by the state of Maryland and Baltimore County government, includes a state-of-the-art facility for CCBC dance students and an expanded and improved fitness center.
The event also included the unveiling of the new dance studios, which are named after Carole Drake Cascio, founding CCBC Dance program director.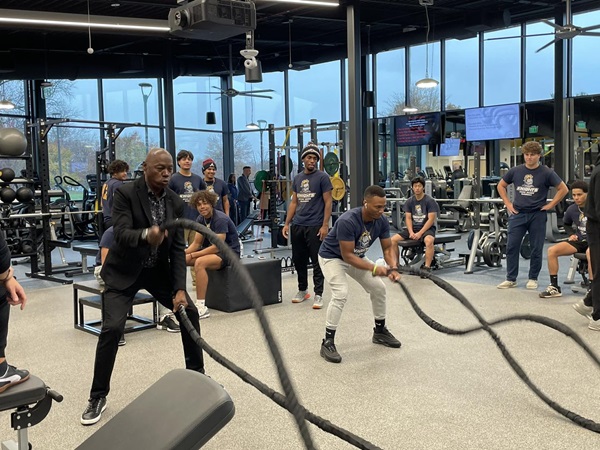 Photos via CCBC